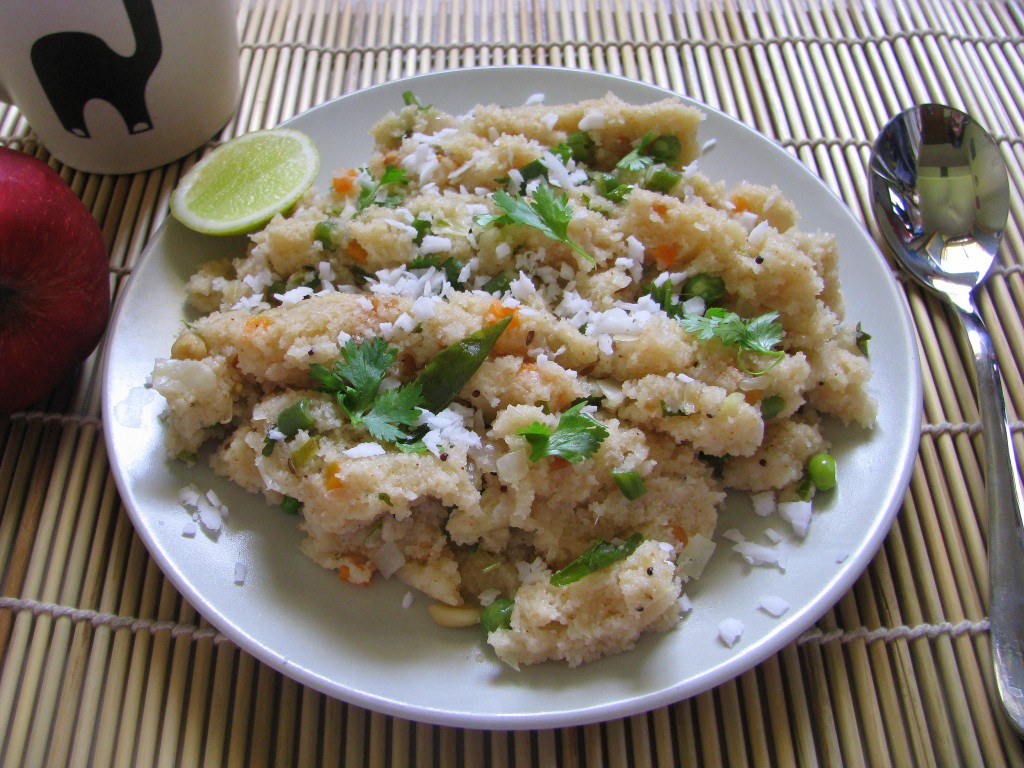 Upma
Upma is easy to make breakfast in morning time. Nowadays most of the people are eating  ready to eat, instant mix or corn flakes  in breakfast. Having such food is not at all healthy. All this package  food are full  of salt , trans fats, colours and preservatives.
Generally working couple youngsters have no  time to make breakfast in morning and that is the reason why for ready to eat breakfast. Ready to make poha ,ready to make Upma, ready to make idli or corn flakes. This food is stored for so many days, how it can be nutritious But yes in morning we don't have time. There is one option  to solve this problem is easy to make breakfast  which will take less time  and is highly nutritious.
There are many  Indian recipes which  we can easily make in our breakfast like Upma ,poha, chilla , aate ka halwa, bread upma , oats Upma, masala oats, namkeen dalia and so many varieties of parathas.
[box]You can Also Read Upma Recipe in hindi[/box]
Upma recipe
We can make Upma in many ways. We can make Oats Upma, Bread Upma, Dalia Upma etc. In this recipe I have explained how to make Upma from Semolina/ Suji /Rava.  We can make it  with variety of vegetables , with or without onion. We can add seasonal vegetables in this recipe.
In this recipe  I have explained  how to make Upma from semolinaI(suji/ rava). There are two types of Suji available in the market coarse and fine.  I generally use coarse  Suji to make Upma and fine Suji to make  Rava Dosa , cheela and laddoos.
[box]Also Check –Healthy Indian Breakfast and snacks recipes [/box]
How to make Best Upma without lumps and soft?
The only thing which can go wrong in Upma is  formation of  dry lumps or it gets sticky. And this goes wrong because we don't roast Suji nicely. So to make Upma perfect there are some tips
Roast the semolina nicely when you are using it to make Upma. If semolina( Suji) is not roasted properly Upma becomes very sticky and sometimes lumpy
Add one teaspoon of oil while reversing the semolina.  It gives nice texture  to this recipe.
Roast the  semolina until the  raw smell  disappears and it becomes very light. this will make upma soft and without lumps.
When you are adding  semolina(Suji) in boiling water and it slowly   while continuously   stirring it . Keep the  Flames  low when you are adding semolina(Suji).
How to Make Upma Fast ?
In Morning we are always in hurry and want to make breakfast fast. Well if we work smartly we can make any recipe in minimum time . I have shared the tips to make how to make upma fast
Roast the Semolina (suji /rava) when we are chopping the vegetables.
Keep water to boil on another gas when you are roasting suji or giving to tadka to upma vegetables.
This will save atleast 10 minutes to make this recipe
How to make Upma healthy  for morning breakfast?
Is Upma Healthy ??? Yes It is Healthy and we can make it more healthy with following tips
Add lots of vegetable  like green peas, carrot, beans,  red yellow green bell pepper, cabbage or any vegetable  which you have in  Your refrigerator.
In Upma you can also add roasted peanuts ,cashew nuts raisins. Don't add fried peanuts or cashew nuts.
How Many Calories in Upma
Servings: 

| | | | |
| --- | --- | --- | --- |
| Calories | 248 | Sodium | 391 mg |
| Total Fat | 4 g | Potassium | 0 mg |
| Saturated | 1 g | Total Carbs | 45 g |
| Polyunsaturated | 0 g | Dietary Fiber | 3 g |
| Monounsaturated | 0 g | Sugars | 2 g |
| Trans | 0 g | Protein | 8 g |
| Cholesterol | 0 mg |   | |
| Vitamin A | 5% | Calcium | 2% |
| Vitamin C | 9% | Iron | 14% |
*Percent Daily Values are based on a 2000 calorie diet. Your daily values may be higher or lower depending on your calorie needs.
Source – myfitnesspal.com
I have explained  step by step method with photos to make Upma at home. Do share how you make  Upma at home…
[ingredients title="Ingredients  required to make Upma"]
2 cup semolina/ Suji/ Rava
1 cup  chopped vegetables like carrot, beans ,red yellow green bell pepper, cabbage etc.
2  finely chopped  onion
3-4 finely chopped green chillies
15-20  roasted peanuts or cashew nuts
5 1/2- 6 cups water( is semolina is very thin add 5 1/2  cup of water but if it is thick then add  6 cups of water.)
2 tablespoon filtered oil( peanut oil or gingelly oil)  you can also add  homemade clarified butter  how to make Upma.
One teaspoon mustard seeds( rai)
1 teaspoon  cumin seeds
1 tablespoon urad dal
1 tablespoon chana dal
15- 20 curry leaves
2 tablespoon lemon juice
salt
2 teaspoon sugar
green coriander and   grated fresh coconut to garnish
[/ingredients]
[directions title="  Step by Step directions to make Upma ( Suji Upma)"]
In a kadai roast semolina(Suji) with one teaspoon of oil.  Roast it until it becomes very light, with  light buff   colour.  Roast it  until The raw smell of semolina should disappear. Roast semolina/ Suji on low flame.   Remove  it in a dry container.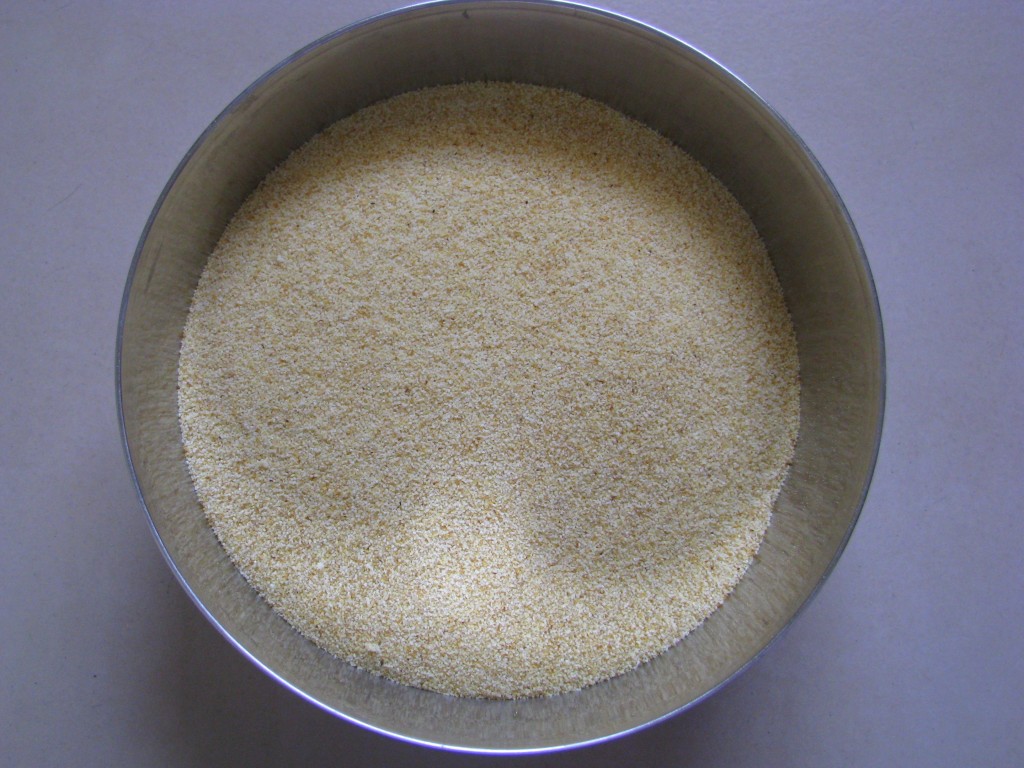 Now in the  same kadai heat 2 tbsp of oil or ghee.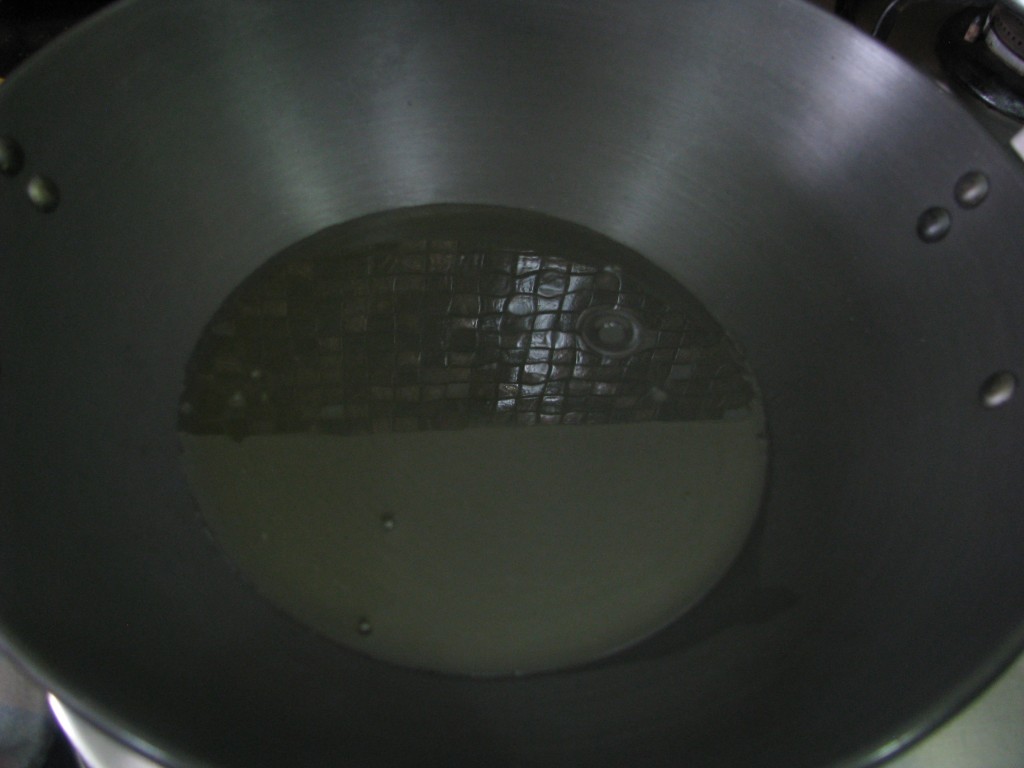 On another gas keep 6 cups of water to boil. Will help to make your Upma fast.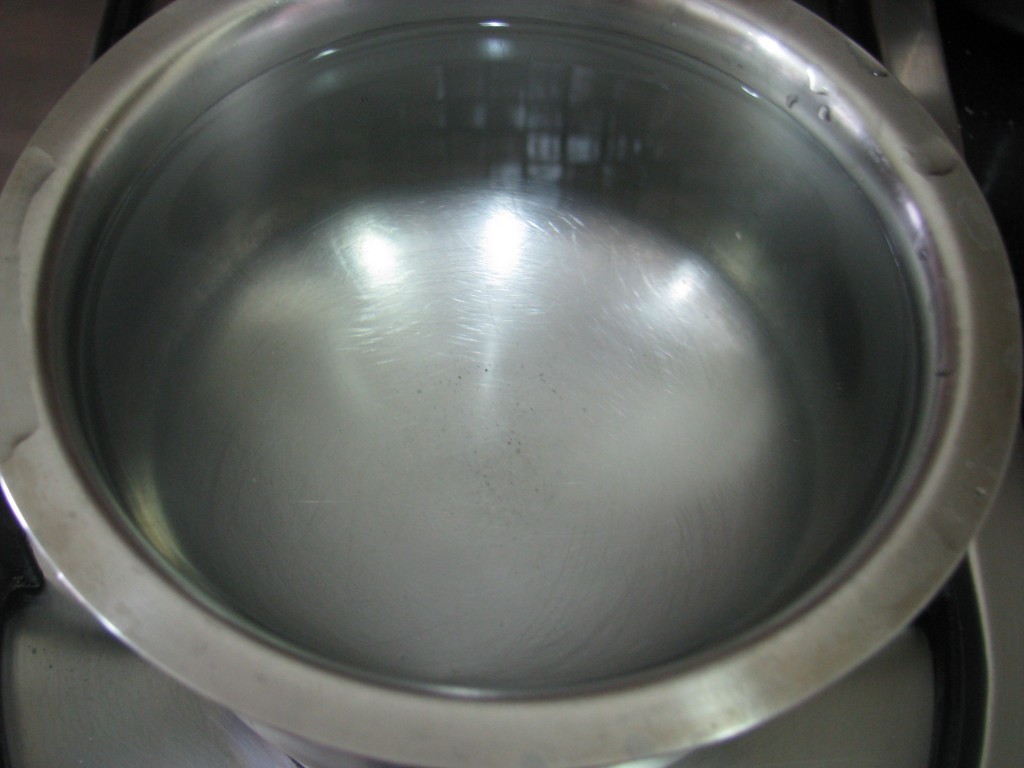 When the oil  becomes hot add urad dal and chana dal to it.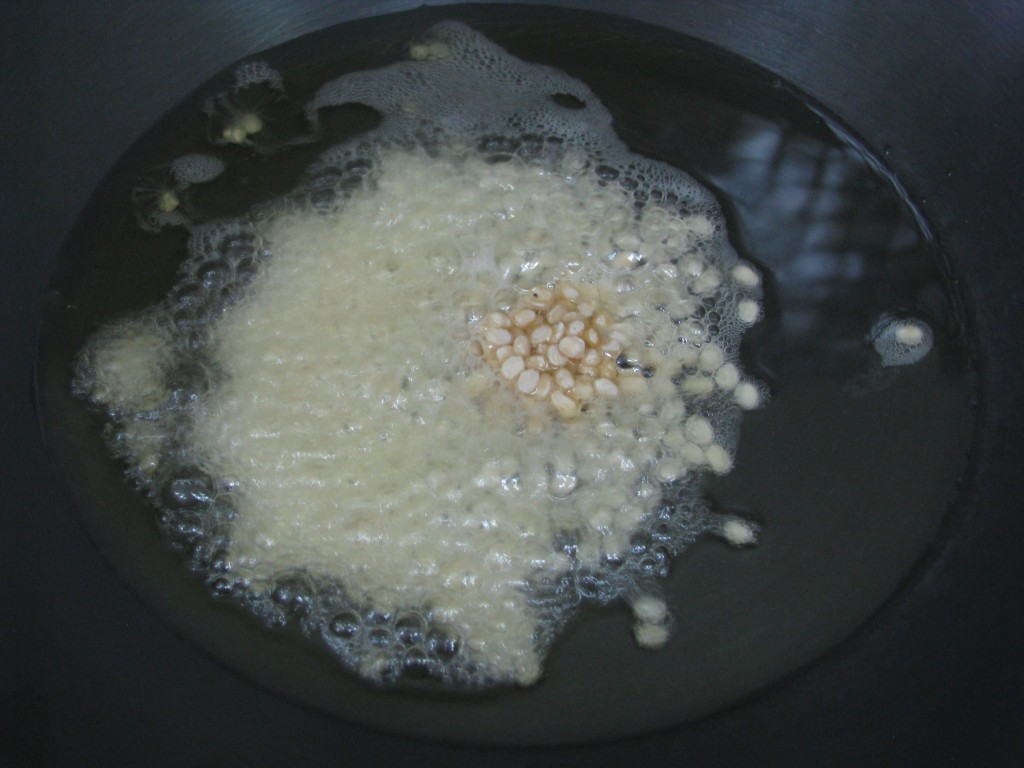 When it becomes light golden add mustard seeds  and cumin seeds.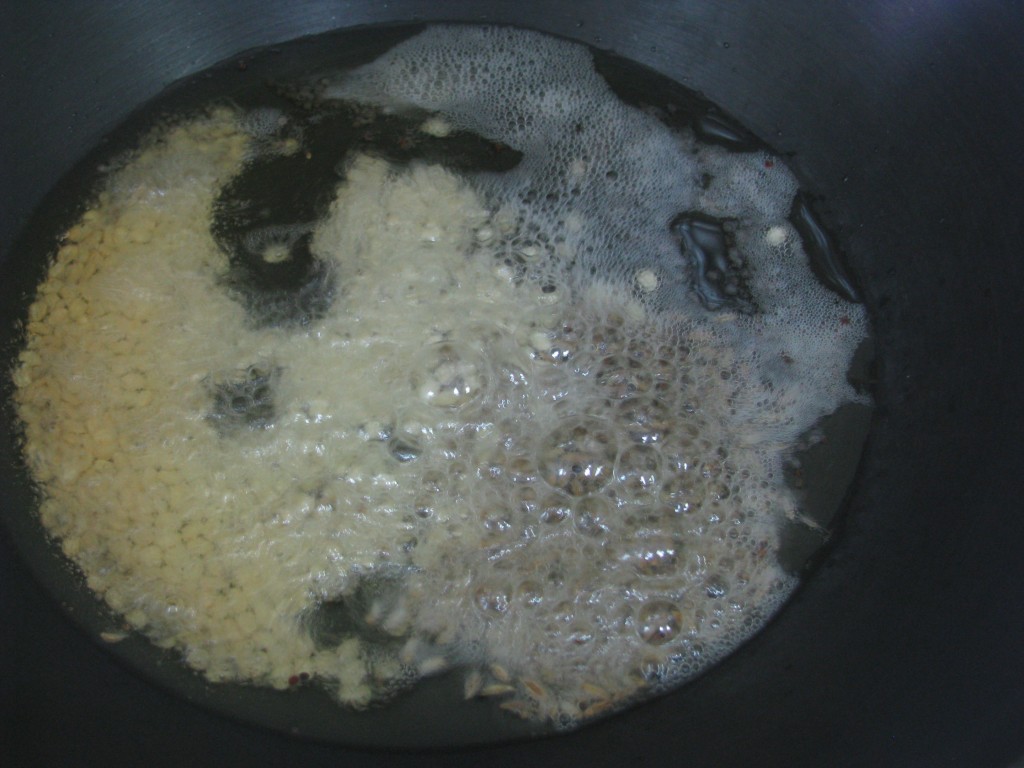 Add curry leaf  and finely chopped green chillies let it become crispy.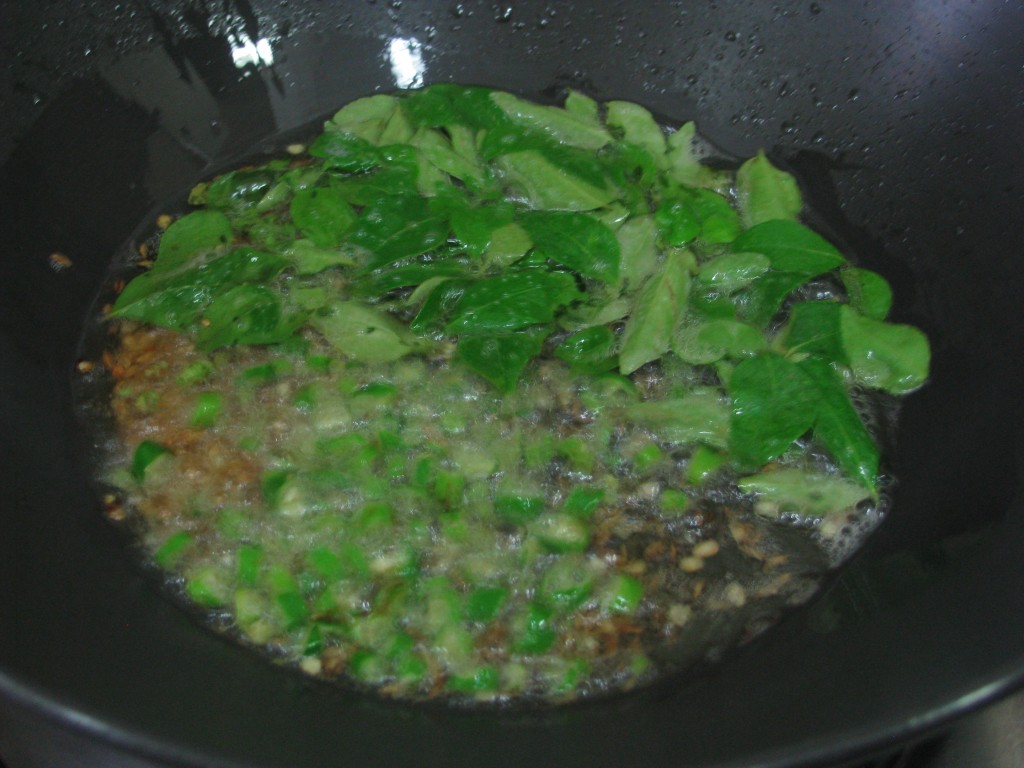 Now  add chopped onion  in  it. Add salt. Salt  cooks onion fast and makes it soft.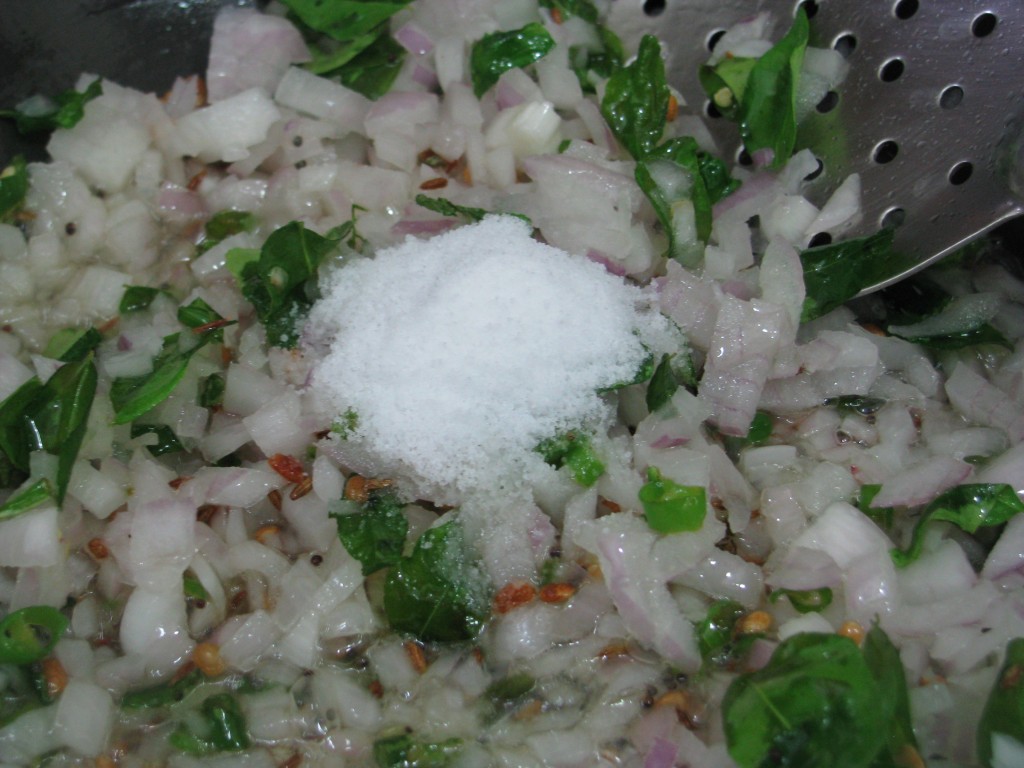 When the onion becomes little soft  add all the chopped vegetables and   mix it nicely 1-2 minutes.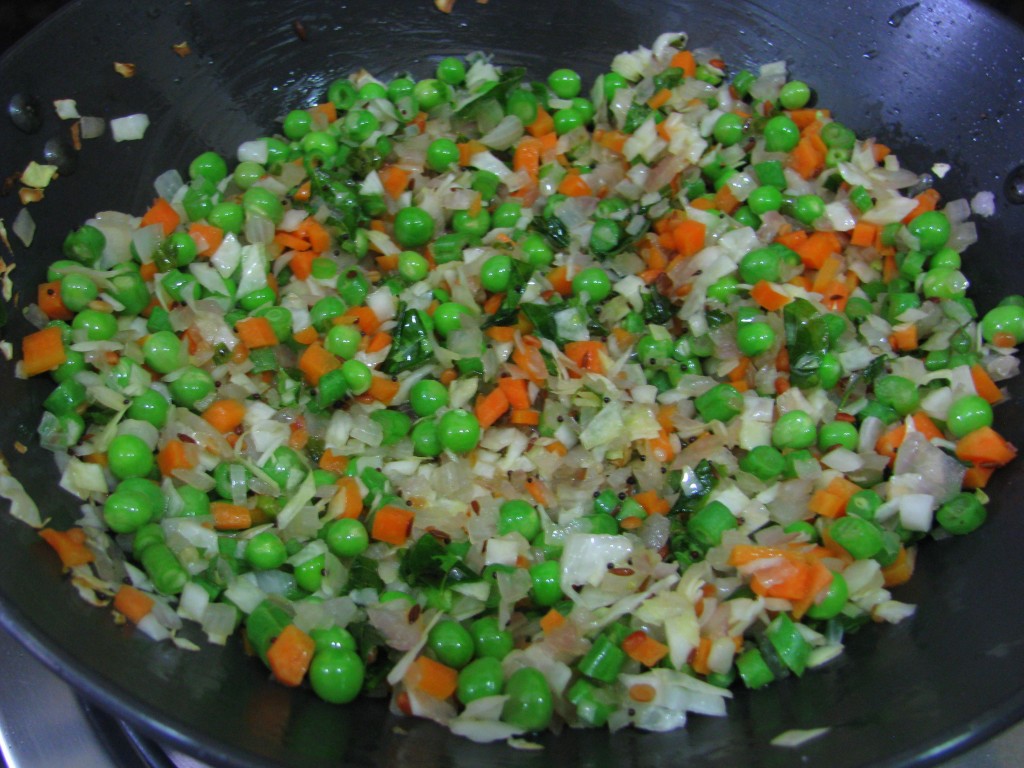 Now make the flames low , cover the kadai and let the vegetables cook for 3-4 minutes.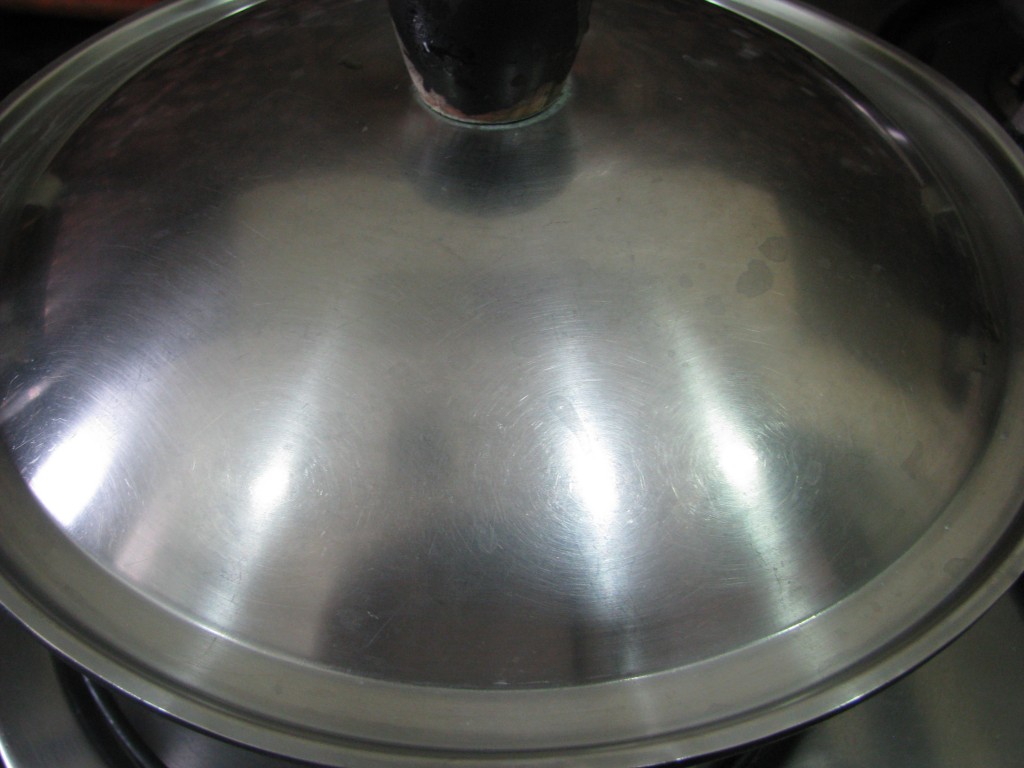 Now  add roasted peanuts, you can also add it  while  serving.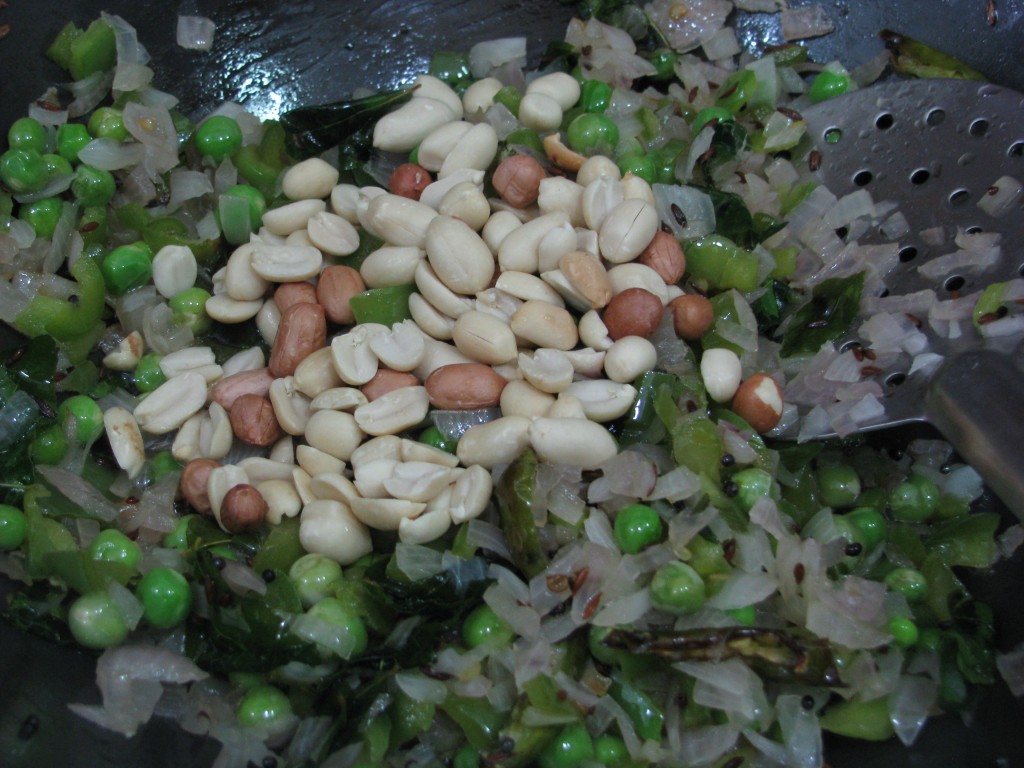 Add boiling water in the vegetables and keep the flame slow.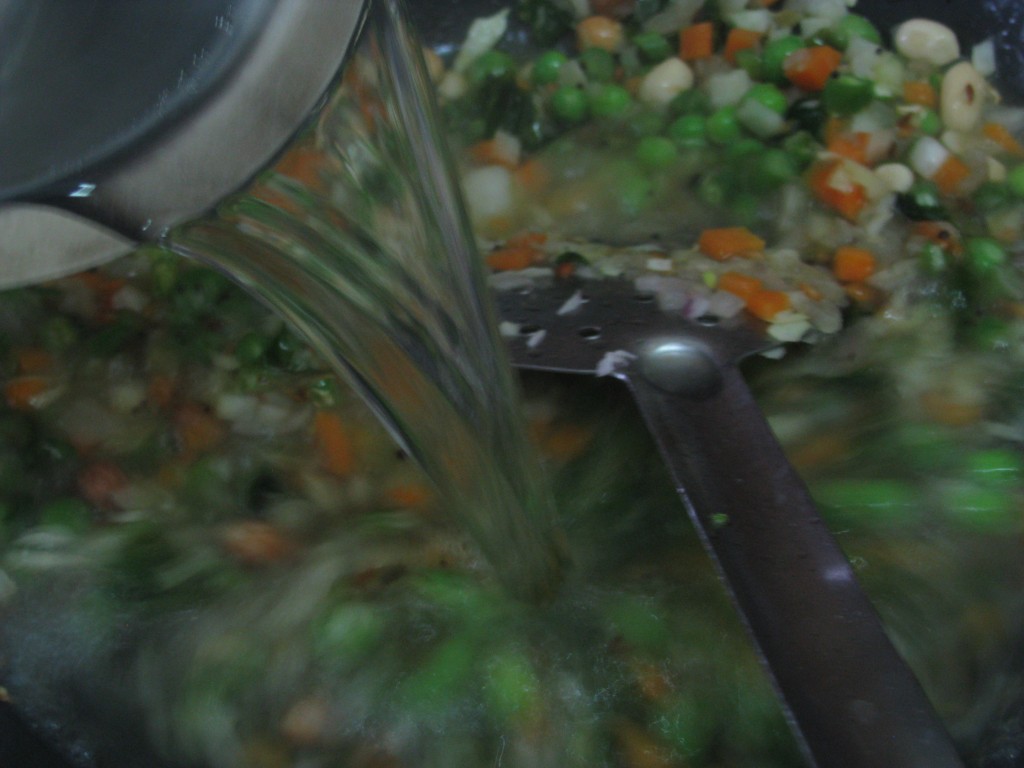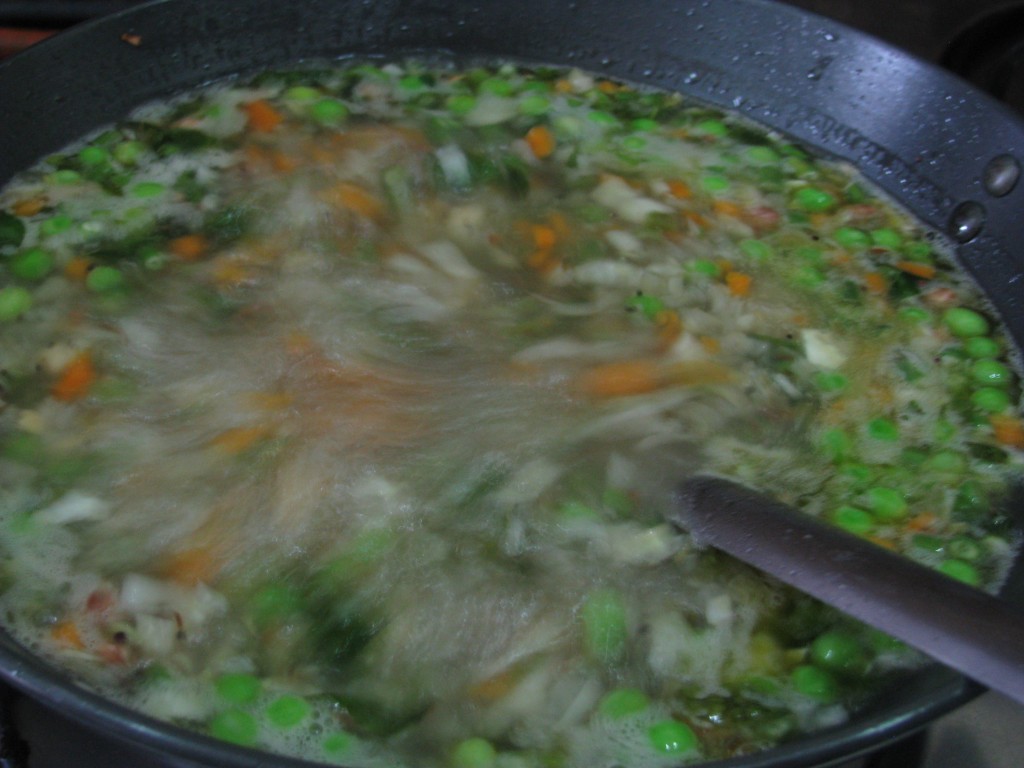 Now slowly slowly  add semolina/ Suji.   Keep the flame slow or switch off the gas while adding Semolina. Steer the spoon continuously   whilst adding semolina otherwise lumps  will form in Upma.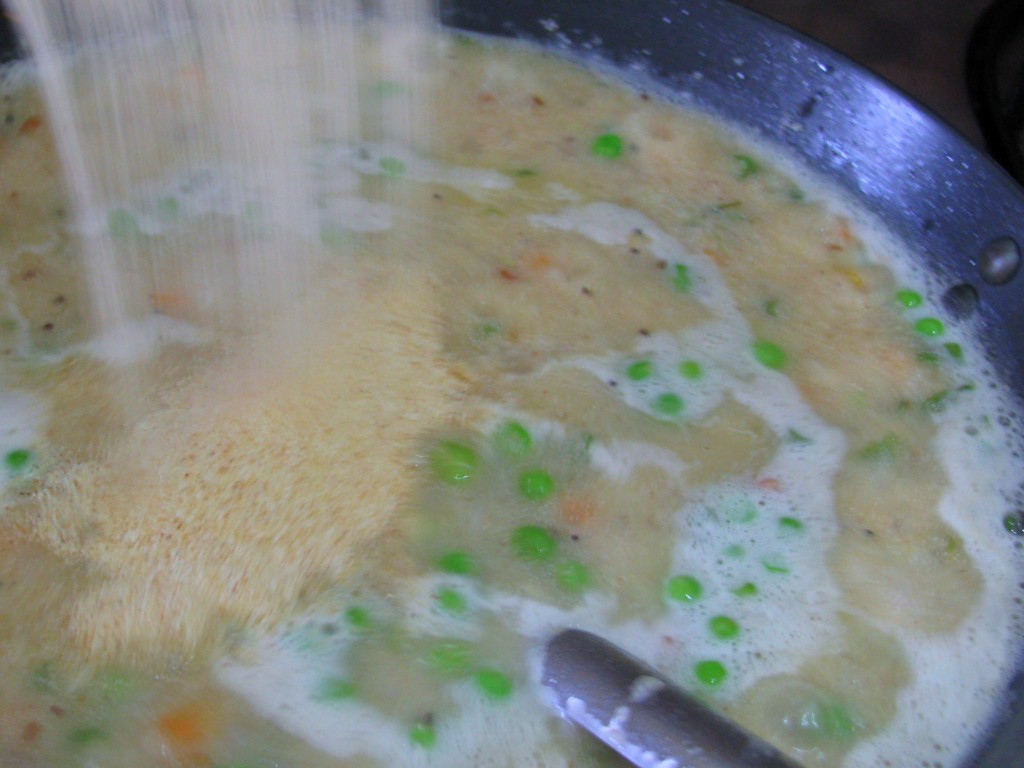 After mixing it nicely  add lemon juice to it. Lemon juice   makes Upma Grainy otherwise it becomes very sticky.

Mix it and add  sugar to it. No mix it and close the lid. Let it cook for 4 to 5 minutes on low flames.
erve hot Upma and  garnish  it  with grated coconut and  finely  chopped green coriander.  You can also  garnish it with aloo bhujia or nylon sev. You can also serve lemon pickle  with Upma.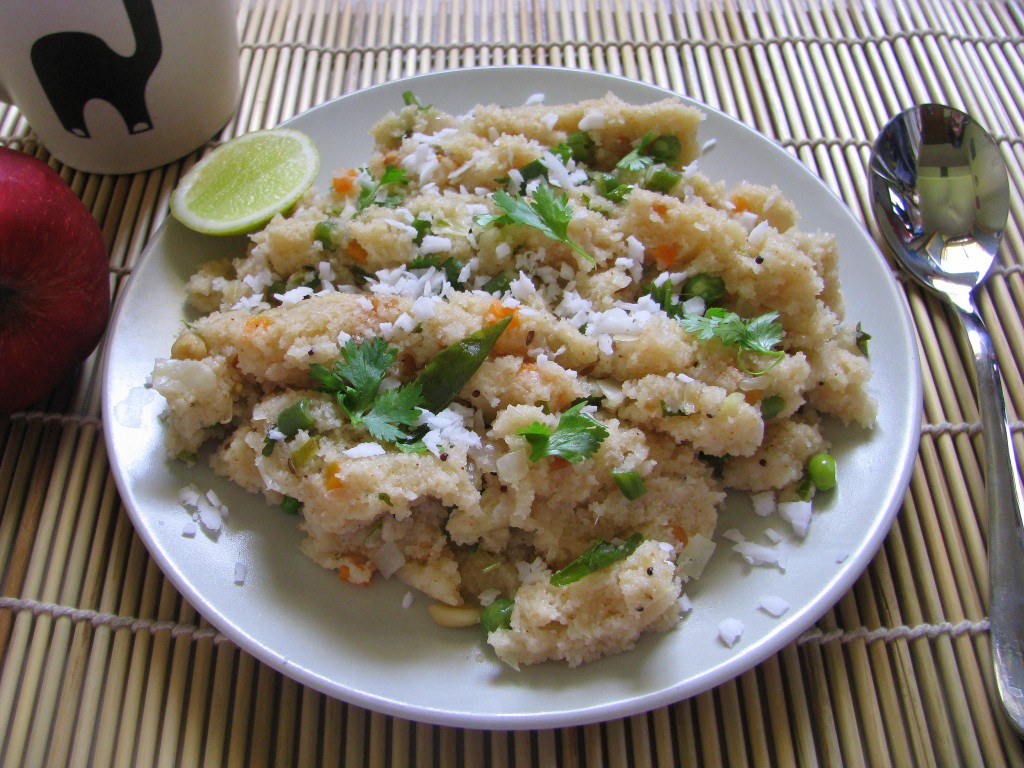 [/directions]