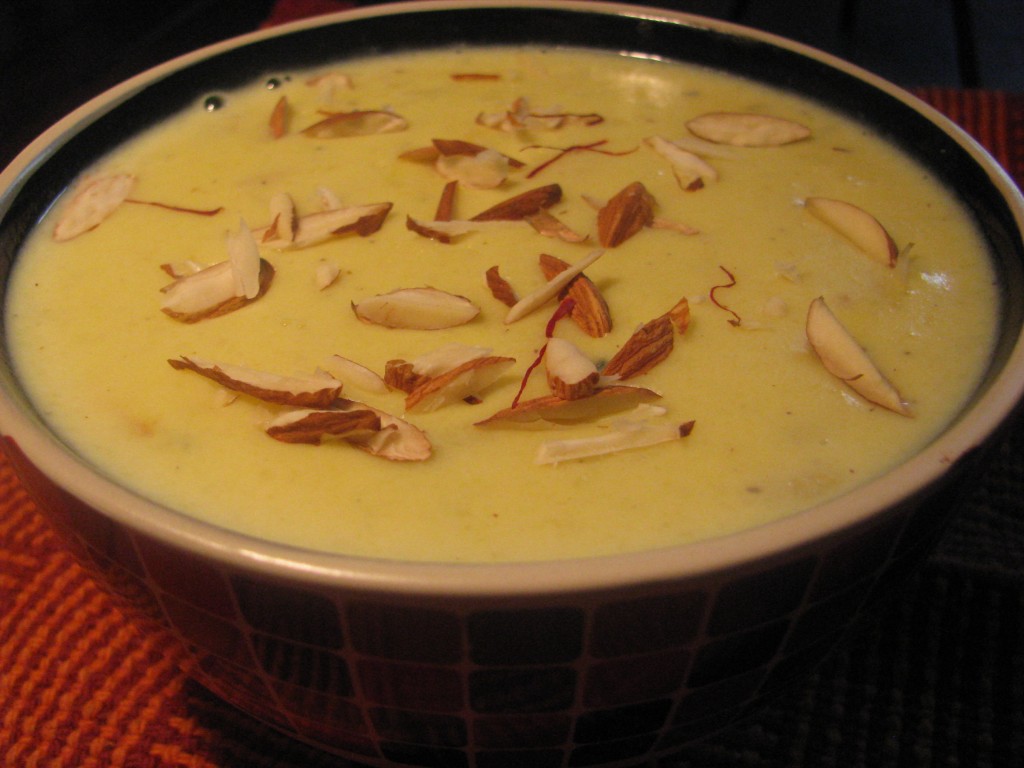 Phool Mahana kheer is very easy to make and a intresting dessert recipe .It's one of my favorite vrath kheer recipe .Makhanas are rich in calcium ,proteins etc so it's a healthy vrath recipe.This kheer taste so good that you can even make it when  you are not on fast.
In this kheer I add some makhanas crushed and some ½ cut makhanas.Crushed makhana give very nice thickness and texture to this kheer.
[ingredients title="Ingredients"]
2 cups phool  makhana
1 litre whole milk
1 tablespoon ghee
1teaspoon cardamom powder
4 tablespoon sugar or 1 tablespoon  sugarfree natura /demerara sugar
2 tablespoon finely chopped dryfruits(cashewnuts ,almonds,pistachios)
7-8 kesar (saffron)strands
[/ingredients]
[directions title="Directions"]
Heat ghee in a pan and add makhana to it ,roast it on low flame until it becomes crispy .You can also roast makhana in microwave .Rub ghee on makhana and microwave it for 1 minute ,mix it again and microwave it for another 1 minute …
Take ½ of roasted makhanas and grind it  coarsely in food processor.
Cut remaining makhanas into halves .
Boil milk and add saffron strands and both cut &coarsely ground makhana powder to it . boil it stirring continuously for 15 – 20 minutes or until the kheer becomes thick .Add sugar/sugarfree/demerara sugar to it. Let it boil for 2 minutes and remove it from the flame.
Add cardamom powder ,kesar (saffron)and dry fruits to this kheer .
Refrigerate phool makhana kheer before serving it.
[/directions]
Tips for making Phool Makhana Kheer  
Stir makhana kheer continuously otherwise it will stick to the bottom and give burnt tast.
Don't add whole makhana in kheer it will take lot of time to make this makhana soft.