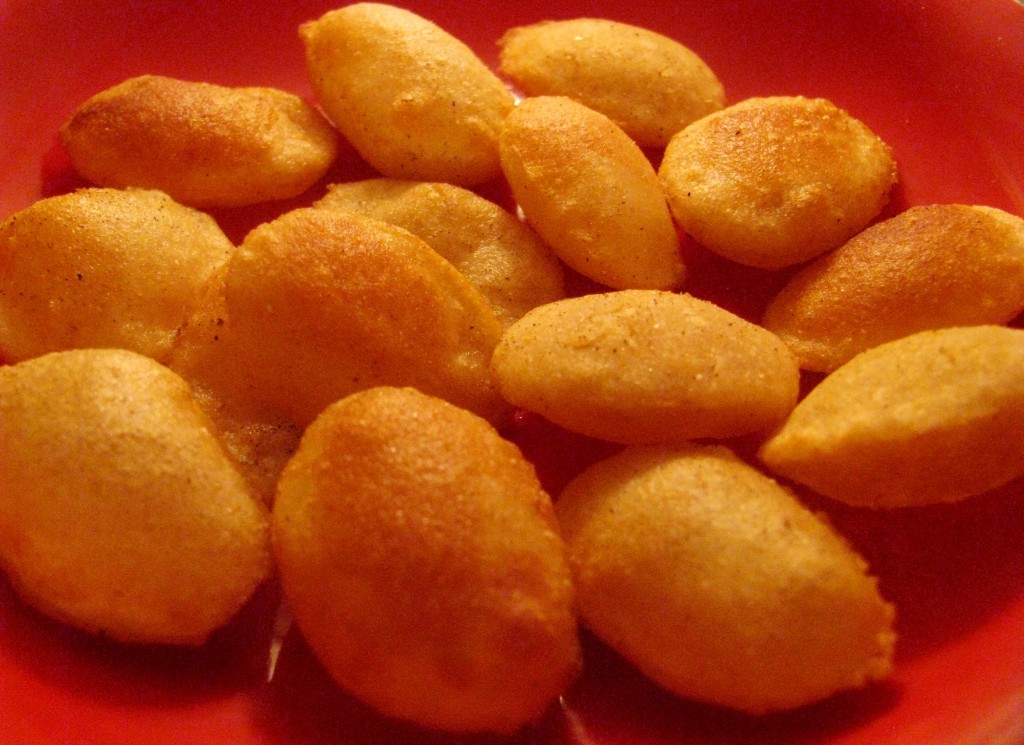 Bhatura are fermented puris which are served with choley or chana masala…Every time i make Whole wheat flour bhatura with curd and Whole wheat flour instant bhatua with soda water but this time I tried Cheese Bhatoora for my kids and they liked it..I have made mini cheese bhatura as a Finger Food with little chat masala sprinkled on it …its an easy  party food for kids …I have made it with whole wheat flour, potatoes and lots of curd in it …
[ingredients title="Ingredients"]
3 cups whole wheat flour
½ cup semolina/sooji/rava
1cup curd
1 cup curd
½ cup grated cheese
1 cup grated boiled potato
1 teaspoon salt
Chat masala for taste (optional)
Oil / ghee  for deep frying
[/ingredients][directions title="Directions"]
Mix all the ingredients except oil and make smooth dough of it by adding little water ..
Keep it covered for 1-2 hours
Divide 5-6 equal parts . Lightly flour a clean dry surface where you're going to roll the bhatura and place one ball of dough on it…roll it into 6-7 inch diameter disc, now take a small measuring cylinder which usually comes with syrup bottle  with nice edges and cut small oval disc form this big disc
Keep the oil /ghee to heat and prepare one plate by lining it with tissue papers so that we can keep the fried mini cheese bhaturas in it and the extra oil will be soaked by tissue papers..
To check if oil is hot enough drop a small piece of dough in oil it should float immediately to top
Then Add the small oval disc of bhaturas gently in hot oil ,to avoid splashing of hot oil ..Turn the bhaturas with the help of slotted spoon and fry it on both side to make it little brown…take the bhatura out in a plate we have already prepared with tissue paper lining to absorb extra oil ….
Sprinkle some chat masala on mini cheese bhature and serve it with choley or chana masala or as it is  .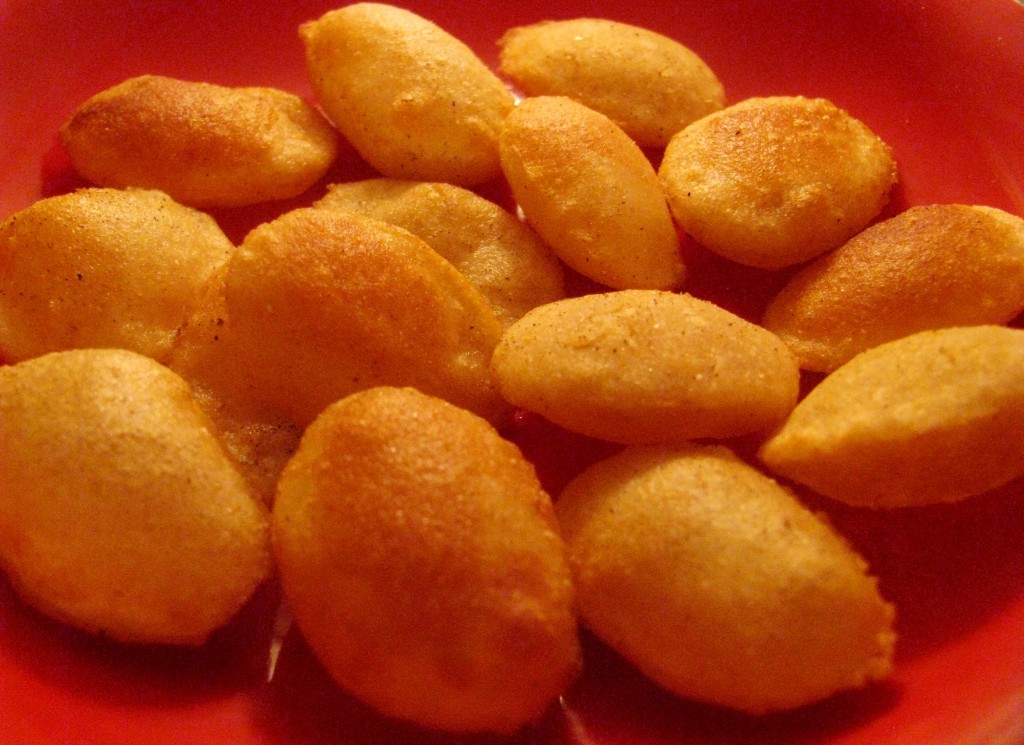 Also check  Whole wheat flour bhatura with curd recipe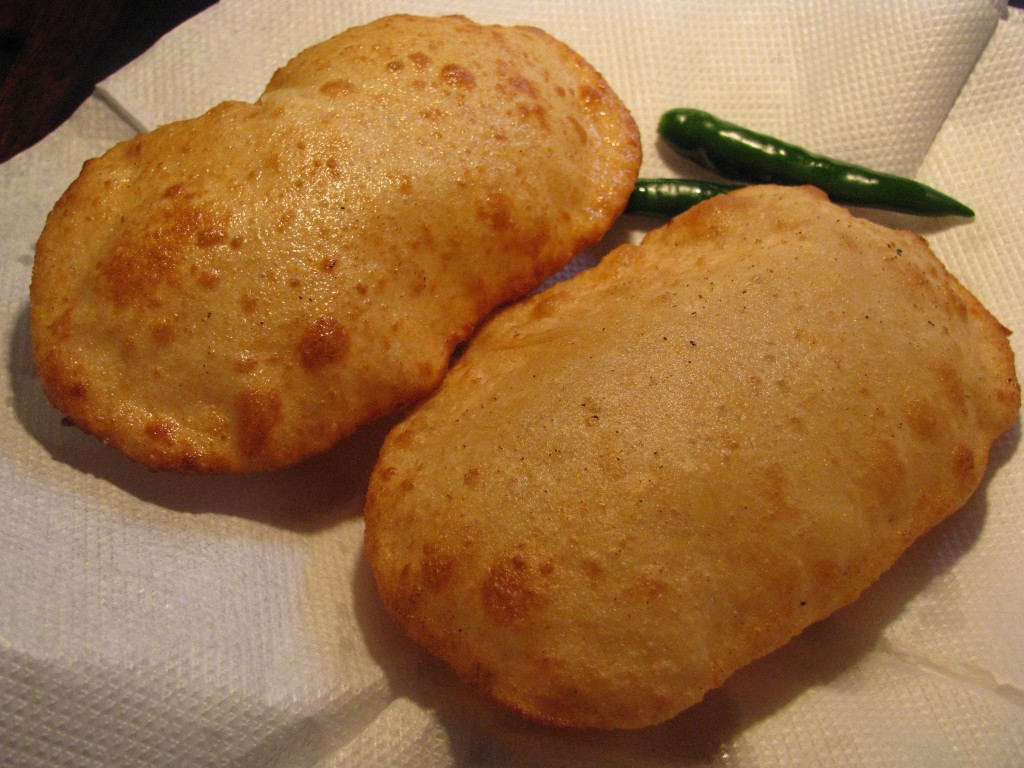 And Whole Wheat flour instant Bhatura with Soda water