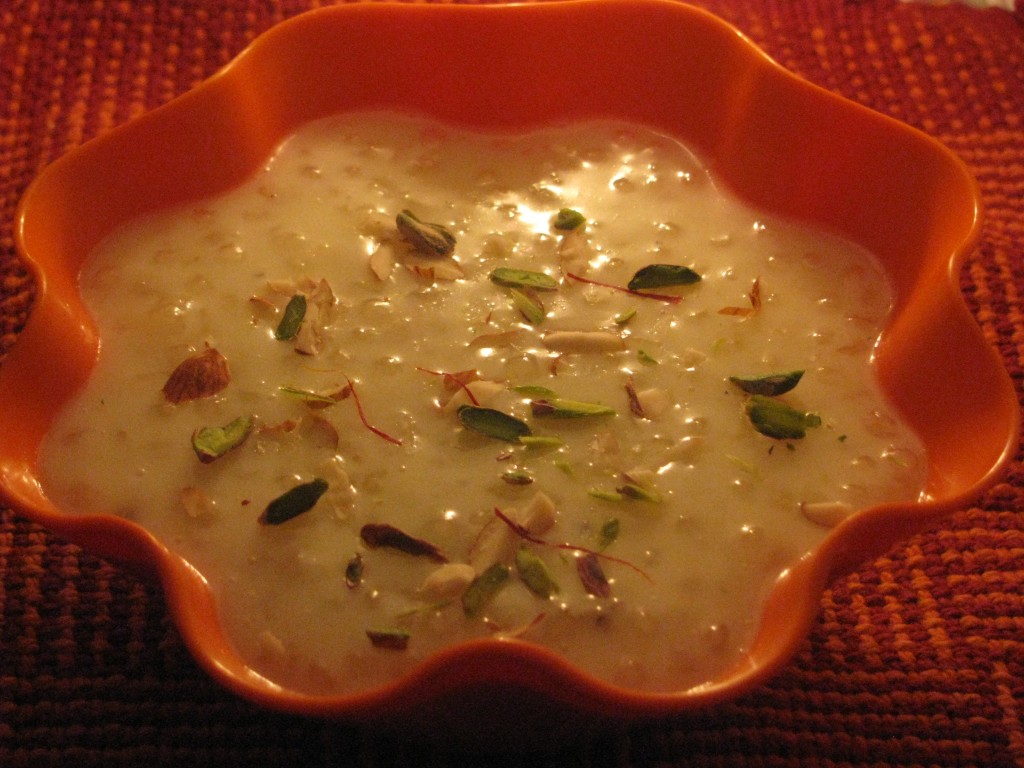 Sabudana is also called as sago or tapioca pearl. Sabudana kheer is a sweet pudding. This yummy eggless tapioca pudding is prepared on navratri fast or any fast/vrath  as a sweet dish. This soft sweetened sabudana(sago / tapioca) is very easy to make and takes very little time  to cook. If you're on diet or diabetic you can make this dessert by adding skimmed milk and sugar free natura. Sabudana kheer is also called as sago payasam in southern parts of India.
[ingredients title="Ingredients"]
¼ cup sago /tapioca pearl /sabudana
1 ½ cup whole milk
½ cup coconut milk / ½ cup whole milk
2 tablespoon sugar /sugarfree natura
1 tablespoon finely chopped dry fruits (pistachios & cashews)
4-5 strands of saffron
¼ teaspoon freshly ground cardamom powder
[/ingredients]
[directions title="Directions"]
Wash and soak sabhudana (tapioca /sago pearls)in ½ cup of water for 3-4 hours (if you're using small sabudana pearls (instant sabudana)it will take 15-20 minutes to get soaked.
Keep 1 ½ cup milk for boiling and add soaked sabudana in it
Boil it stirring it continuously until it becomes translucent and soft . add saffron in it … now add ½ cup coconut milk or whole milk in it keep it boiling stirring it continuously …
Remove it from flame and add cardamom powder and chopped dry fruits
Refrigerate this sabudana kheer /pudding / payasam and serve it cool
[/directions]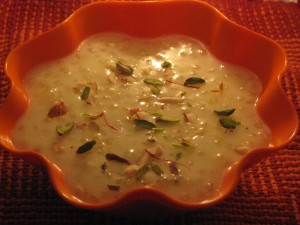 Tips for making sago pudding/sabudana kheer/payasam
You can add saffron , cardamom or nutmeg powder to give nice flavor to this tapioca pudding .
Stir this kheer/pudding continuously while cooking.
Don't add sugar before the sago particle is cooked it will make your sago particles little hard to chew.
Also check vrath ki multiflour roti , sabudana khichadi in microwave ,vrath (fast)recipes .