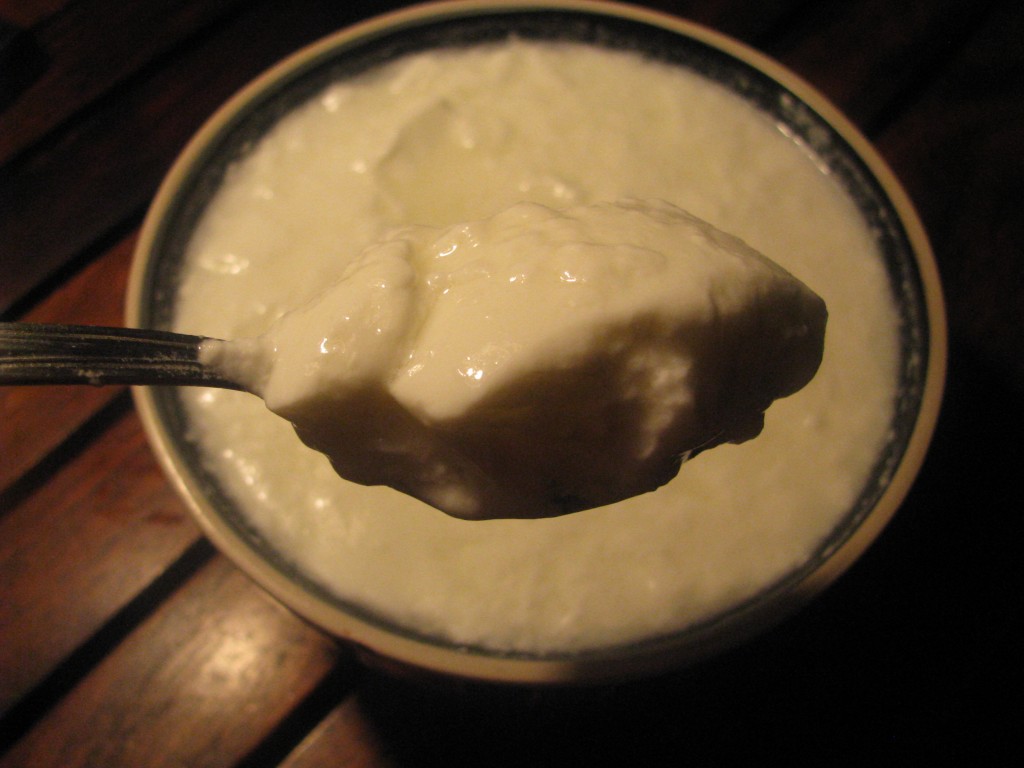 When I was in Bangalore, pune and Hyderabad I never had an issue to set Curd as there is no need to set a perfect temperature to make Curd. When I come to Delhi both in summers and winters the weather is extreme. My friends who stay in usa and uk face the same problem of making Curd during extreme winters .In this span of three years I figured it out to make the perfect Curd(Dahi)/Yogurt in both summers and winters. In summers due to high temperature Curd becomes very sour within few hours and in winter after 24 hours there is no change in the milk with Curd / Yogurt culture. Some people here set Curd with lemon juice or vinegar but to set Curd / Yogurt with essential benefits that helps in digestion and provide essential vitamins & minerals to our body, we should set Curd with Curd / Yogurt culture i.e. little Curd from previous batch of Curd (Dahi) Yogurt.
[box] Also check:- Healthy  raita | koshimbir| salad dips[/box]
Tips for setting Curd during winters when the weather is cold
To set the perfect Curd the optimum temperature should be around 37-45 degree Celsius.
There is no need to use thermometer to check the milk temperature when you're setting Curd .Make the milk warm enough slightly more than your body temperature i.e. when you touch the milk it should be warm rather than very hot or cold .
I use thermos or insulated casserole to set Curd during winter season. Both thermos and insulated casserole maintain the optimum temperature to set the perfect Curd (Dahi)/Yogurt fast during winters .
Tips for setting Curd (Dahi) Yogurt during  Summers when the weather is hot
In summers there is no need to use thermos or casserole to set Curd, as already the temperature outside is very hot.
We just need to check the Curd after fix interval if it's set or not; otherwise the Curd will become very sour (well you can use this sour Curd for making kadhi).
In summers no need to make milk warm before setting Curd. Just add the culture and mix it nicely and Curd will get set.
I have explained step by step method to make Curd – Dahi at home during winters 
[ingredients title="Ingredients to make Curd | Dahi | Yogurt"]
1 liter milk (whole milk)
1 tablespoon Curd /Dahi/ Yogurt
[/ingredients]
[directions title=" Step by Step Directions to make Curd | Dahi | Yogurt"]
If the milk is not pasteurized boil it and let it cool down
When it's warm (more than your body temperature) take 1 tablespoon of Curd / Yogurt in another bowl break it and make it very soft by whisking it with spoon and add milk to it. Mix it nicely.
Transfer this milk and Curd/Yogurt mix to thermos or casserole .close the lid and allow it to settle.
For 1 liter milk thermos will take around 3- 4 hours & casserole will take 4-5 hours to set the Curd / Yogurt.
[/directions]
If you want Curd within 2-3 hours use thermos to set the Curd.
In insulated casserole it takes 4-5 hours to set the Curd
After setting Curd immediately transfer it to normal vessel and keep it in refrigerator ,as after removing this Curd from thermos or casserole the Curd is little warm and the fermentation will continue (Curd making procedure) , by keeping it in refrigerator we r stopping the Curd making procedure by reducing the temperature.
When you r making Curd in thermos or insulated casserole check the Curd after given time otherwise it will start becoming sore immediately as you r providing optimum temperature for milk fermentation
Use good quality milk to set curd. Whole milk or full cream milk curd is very thick as compared to curd made from toned milk / skimmed milk. But if you want low calorie curd go for toned or skimmed milk only.
Milk shouldn't be very hot this makes curd runny. Use warm milk to set curd.
Mix the curd culture nicely in milk.