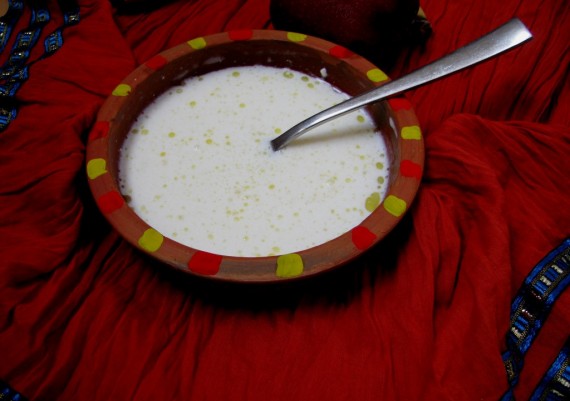 For every Hindu Pooja  vidhi Panchamrit is required for Abhishek and Naivedyam ,Naivedya or Bhog. Panchamrit is called as Panchamrutham in south India, Panchamrut in Maharashtra and Panchamrit or Charnamrit  in North India. The recipe of Panchamrit varies from place to place but the basic recipe of Panchamrit, Panchamrutham or Panchamruth is same. Panch means 5 and Amrit ,Amrutham or Amrut means holy drink.   In Puran ,Shastra and Ayurveda it is described that Panchamrit is made up 5 nectars or ingredients in particular proportion. If it combined in that proportion a very healthy nourishing Panchamrit  is made.
[box]Also check- Pooja Recipes[/box]
The ingredients of Panchamrit | Panchamrutham| Panchamrut are
Cow's milk – cow is worshiped by Hindus as mother.
Curd (dahi from cow milk) – curd is considered as white, smooth luster of the moon.
Ghee – (homemade ghee/ clarified butter) – ghee is consider as a food of gods
Sugar – for sweetness
Honey –has the healing power
[box]Also check – Satyanarayan Prasad Sheera | Halwa [/box]
All this 5 ingredients have lots of health benefits and when it is combined in right quantity, the extremely nourishing Panchamrit is made. You can have Panchamrutham even if you don't have any puja at home.i have read in many Ayurveda books that it is given to pregnant woman for 9 months .It is said healthy for mother and development of the fetus. Panchamrit recipe is quick and easy, there is no cooking required in this recipe, you just have to mix the ingredients.
Benefits of Panchamrit
It has lot of benefits that's why Panchamrutham is also called as food for god (amrut / amrit)
It is given in 9 months of pregnancy for the good health of mother and fetus.
Panchamritham  prepared with right proportion also considered as healthy recipe for brain function  .
Panchamrutham also nourishes the skin and keeps it healthy.
Good food for healthy hairs.
Panchamruham shelf life depends upon the climatic conditions. In winter you can keep it outside for 12 hrs but in summers it goes bad in few hours. Refrigerate it or prepare fresh whenever you need. Right Proportion of milk, curd, ghee, honey and sugar is very important in Panchamrit, Especially the proportion of ghee  and honey.As per Ayurveda when ghee and honey is combined in equal quantity it becomes toxic .The proportion of honey and ghee should be 1:2 ,this proportion is healthy and works really well in this holy drink. Don't add any fruits in Panchamrit except banana .When Panchamrit is offered for bhog , naivedya or prasad basil leaf (tulsi)  is added to it .
[box]Also check – Satyanarayan Mahaprasad Recipe [/box]
I have explained step by step recipe to make Panchamrit | Panchamrutham  | Panchamrut . share your suggestion and queries for this recipe [ingredients title="Ingredients to make Panchamrutham | Panchamrut | Panchamrith"]
1/8 cup curd (dahi)
2 teaspoon sugar
2 teaspoon honey
4 teaspoon ghee
1 cup milk
[/ingredients]
[directions title="Step by Step Directions to make Panchamrutham |Panchamrut | Panchamrit"]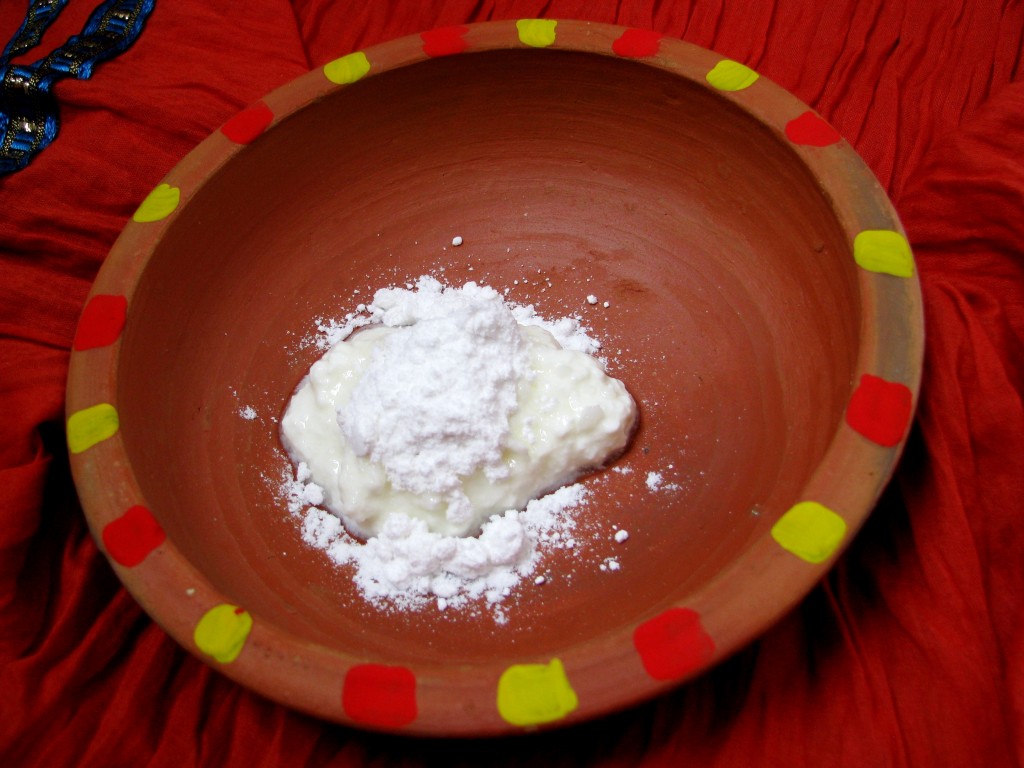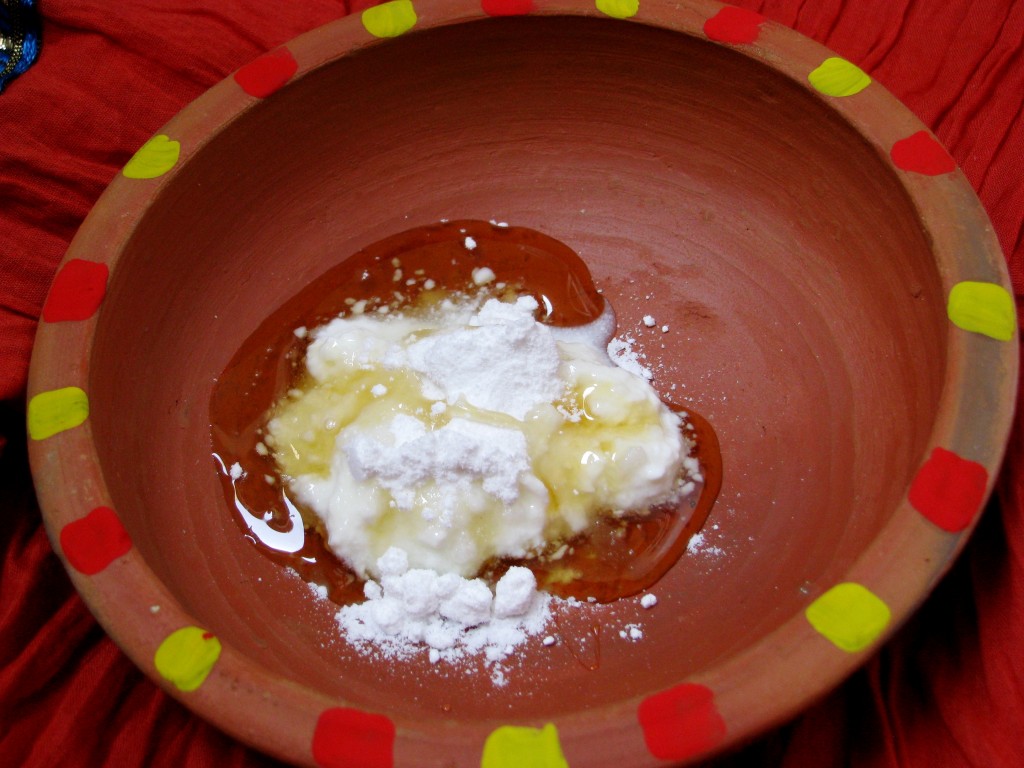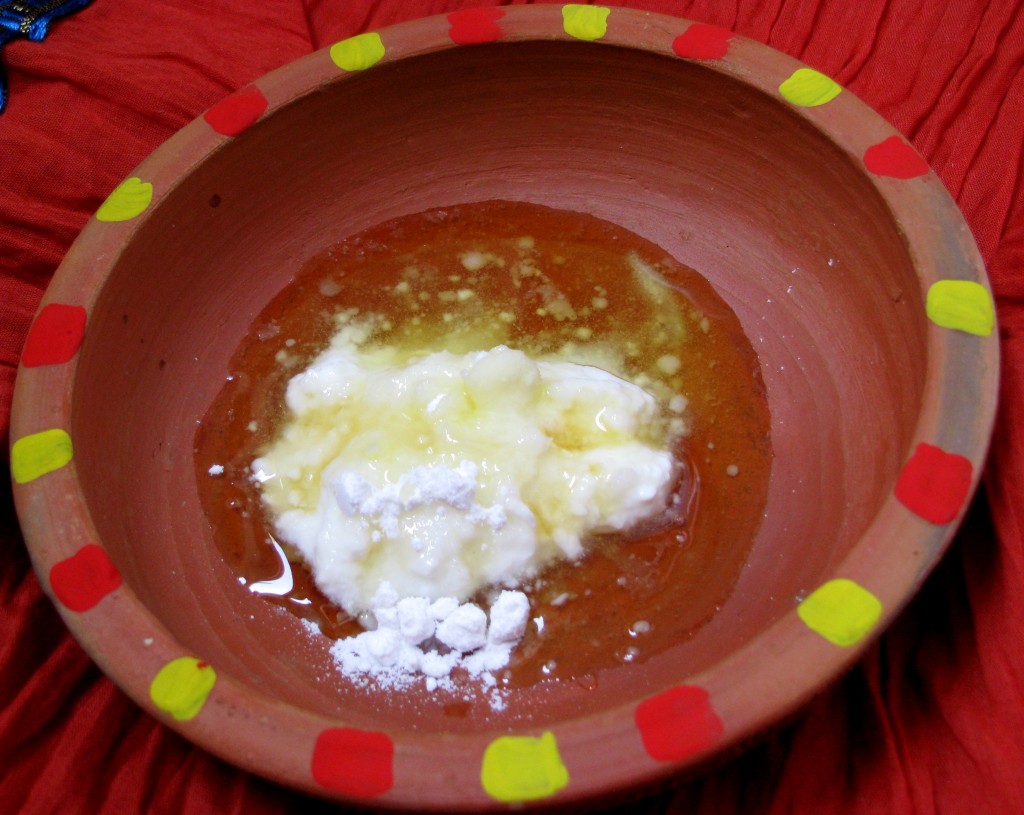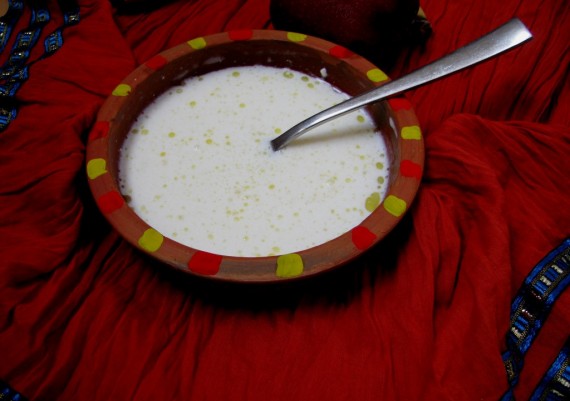 [/directions] Note– Don't add any fruits except banana in Panchamrit | panchamrut | panchamrutham. Addition of fruits will denature the good benefits of Panchamrit. Use pure honey & ghee for this recipe.