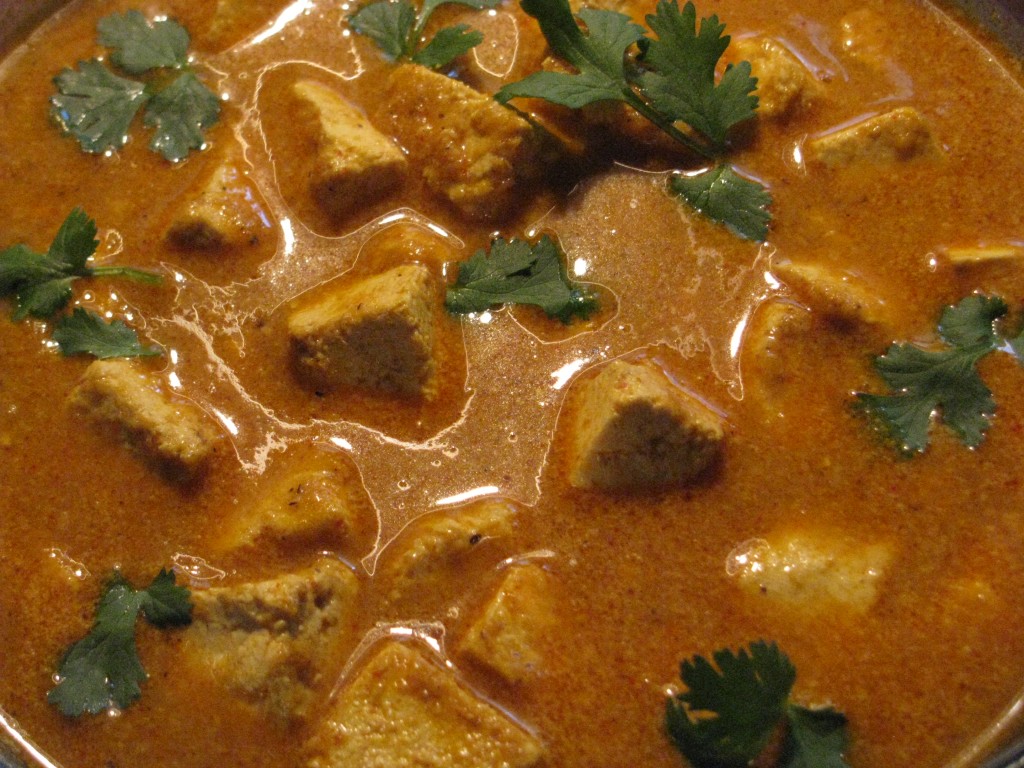 Tofu (soy paneer) is a vegan meat and I have explain how to make tofu at home in my previous post. If you don't have time you can buy tofu from supermarket .You can try this recipe with both paneer and tofu (soybean paneer ).Tofu tastes  best when its stir fried or with spicy curry.In India spicy curry are made in variety of ways .In south India coconut and tamarind are used to make curry ,in Maharashtra peanuts as well as  coconut and onion are used to make curry & in north India dry fruits  ,onion tomatoes, mustard seeds are used to make curry .u can try out any curry recipe with tofu.tofu goes well with all this indian curry ingredients. In this recipe I have used coconut onion to give thickness to this spicy curry.this curry ingredients are basically used in Maharashtra and goan food I hope you will enjoy this red spicy tofu curry .Share your comments the way you love your tofu or paneer .
[ingredients title="Ingredients"]
1 cup fresh tofu or paneer cubes
1/2 cup grated coconut
2 medium size onions finely chopped
9-10 garlic cloves (lehsun)
1 inch ginger (adrak)
2 -3 teaspoon red chili powder
2 teaspoon coriander powder
1 teaspoon turmeric powder
1 teaspoon garam masala powder (optional)
1 ½ teaspoon oil for roasting
1teaspoon cumin seeds
1teaspoon salt (you can add it according to your taste )
1-2 cups of water for curry
1 tablespoon oil for curry (preferably groundnut oil or mustard oil)
1 ½ teaspoon oil for roasting
[/ingredients]
[directions title="Directions"]
Roast onion and coconut in ½ teaspoon oil until it becomes light brown  let it cool down and then add garlic and ginger in it ….
Grind it into fine paste .
In a non stick pan or kadhai take 1 teaspoon oil and add stir fry tofu or paneer in it with a pinch of salt and remove it from the pan
In the same pan take 1tablespoon oil heat it and add cumin seeds to it , let it crackle and add the fine paste coconut onion with ginger garlic .
Sauté  it until oil start separating from it , now add red chilly powder , coriander powder, turmeric powder garam masala and salt in it and mix it nicely .
Now add stir fried tofu or paneer in it and mix it and add 1 – 2 cups of water (you can add water according to the thickness of curry you want ) and boil it on low flame for 5 minutes

tofu in roasted curry masala
Check out how to make tofu and soymilk at home from soybean to make  tofu curry or any other tofu recipe .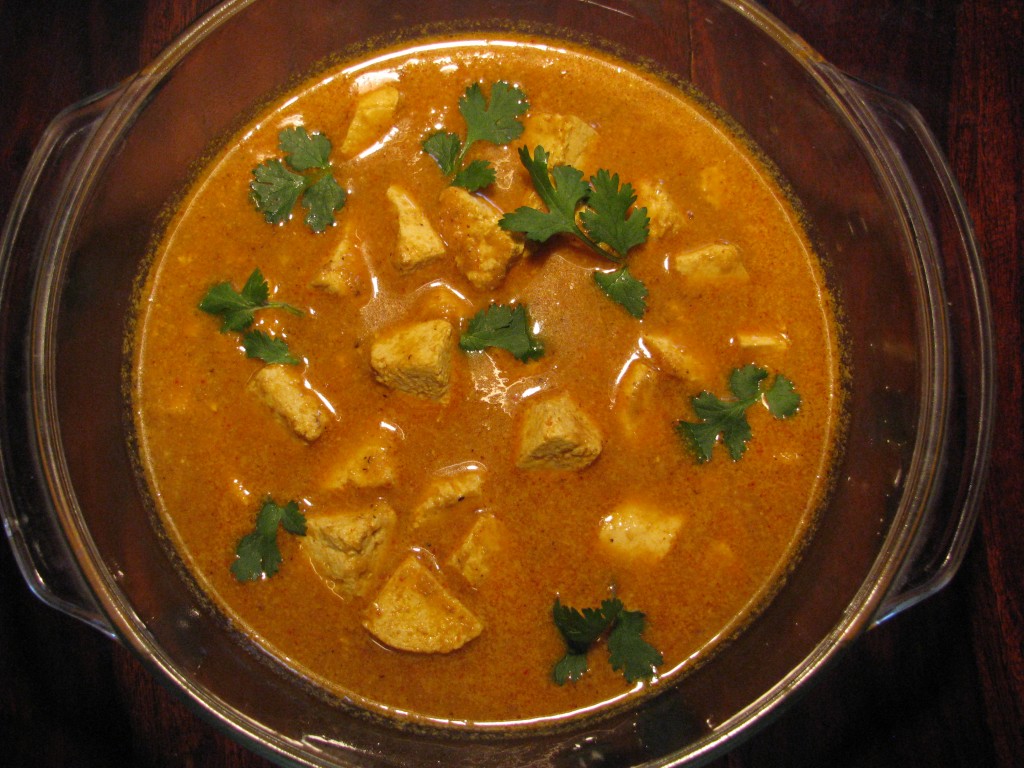 [/directions]