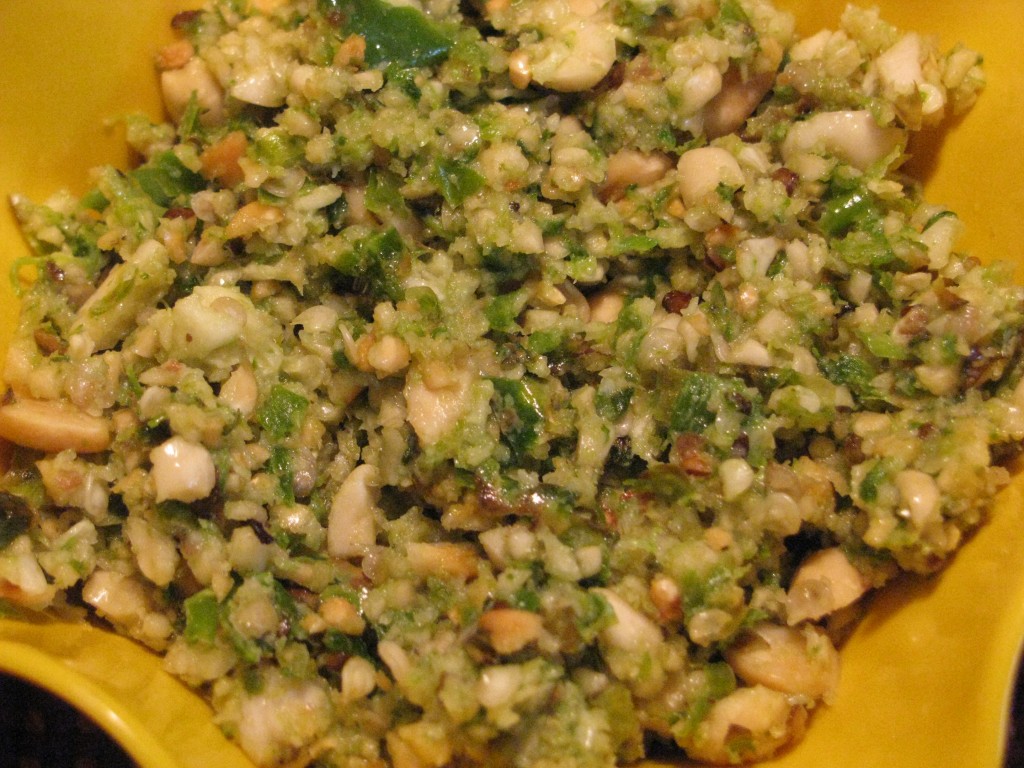 Thecha or kharda is an authentic maharashtrian recipe of dry green chilly or red chilly garlic chutney .it is served with jawari (sorghum)or bajra bhakri (roti). It an extra spicy dry chilly raw garlic chutney which is loved by every maharashtrians. Thecha is made in each and every Marathi family in different ways. Some people make it with peanuts (shengdana / moongphalli)  , some add coriander leaves in it , some people just make it with chilly and raw garlic . The only chilly raw  garlic version of thecha is very spicy. I make thecha with shengdane (peanuts) and sometimes add coriander leaves to it. When you  look at the ingredients of thecha it will sound weird that how many chilies are used to make this dry chutney,  but this raw garlic chili chutney tastes best and eaten sparingly with jawar ,bajra roti or even with any plain rice dish like dal chawal(waran bhat ) or khichadi. It gives ting to your taste buds and tastes absolutely delicious.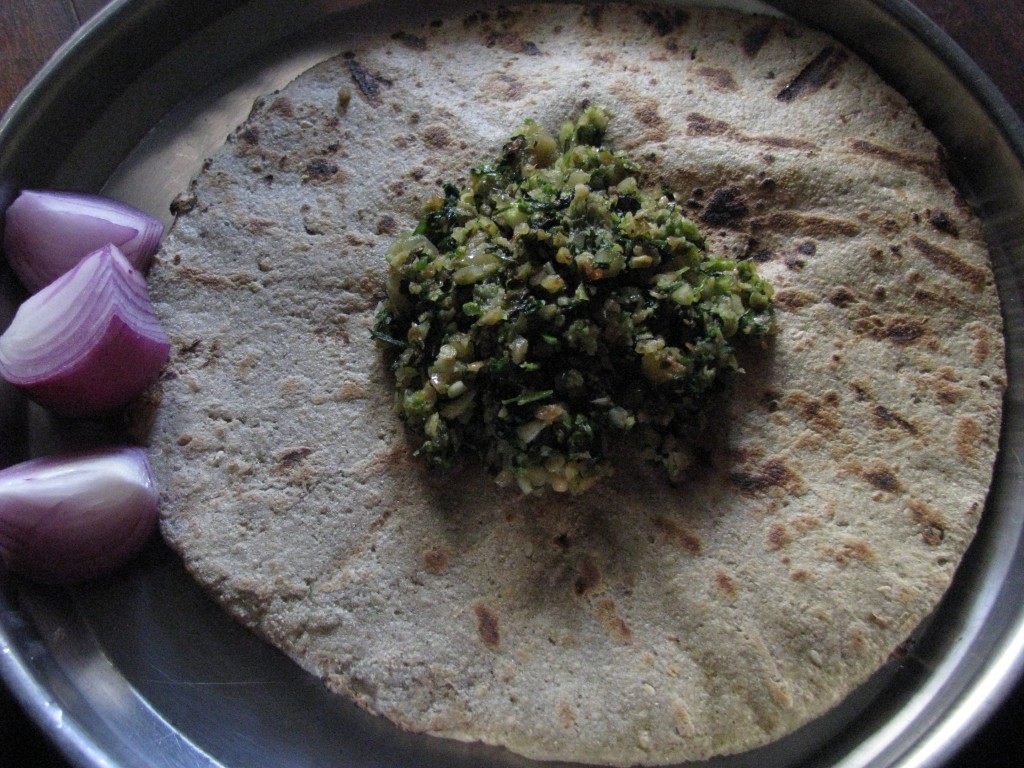 [box]Also check– Red chilly garlic peanut chutney | Shengdan chi ambat god chutney [/box]
Thecha is a pounded chutney, it is pounded in iron or wooden mortar and pestle (khal batta or budgy in marathi ) . when you make this recipe in grinder the chilly and garlic gets cut or gets very soft , in the process of poundins the chillies gets nicely pressed with garlic , salt and peanuts which gives simply awesome taste to this recipe. Well if you don't have mortar and pestle make this chutney in grinder, but grind it only for 4-5 seconds not more than that. You can make thecha with or without coriander. Well coriander thecha also tastes good. I have explained how to make thecha with shengdane (peanuts) as well as with coriander.
[ingredients title="Ingredients"]
15-20 medium spicy green chilies (hirwi mirchi)
½ cup roasted peanuts (shengdana / moongphalli)
7-8 garlic cloves (lehsun)
2 teaspoon salt
Finely chopped coriander (kothimbir /dhaniya patta)leaves (optional)
1 teaspoon oil for roasting green chilies
2 teaspoon oil if you want to make Thecha with coriander(kothimbir)
[/ingredients]
[directions title="Directions"]
Add peanuts, garlic and salt in green chilies and  pound it in wooden mortar or pestle or grind it hor 4 – 5 seconds (not more than that). Thecha should be coarsely ground or pounded
If you want to make Thecha with coriander, heat 2 teaspoon of oil and roast the finely chopped coriander in it for few seconds.

finely chopped green coriander
[/directions]
[box]Also check-Marathi Khandeshi recipes[/box]
Tips for making Thecha
Thecha tastes very spicy when you make it. It becomes less spicy if you eat it next day.
Use groundnut oil for roasting purpose.
Use medium spicy chillies if you are trying Thecha for the first time or you don't want it to be very spicy. Well, some people like Thecha of lawangi mirchi, personally I haven't dared to  try it 🙂
if u feel that the thecha is very spicy after eating , add corriander leaves just the way i have explained . it will make this chutney less spicy.